Password Login¶
Starting with version 7.0.8982 of the IACBOX, guests can now also log in by using a simple password instead of the known username and password combination. This functionality is called Password Login and can be used with several modules like:
Regular Ticket Login

Email Login

SMS Login

Online Payment

External Authentication

Local Users
In order to activate the basic functionality, the Password Login must first be activated in the WebAdmin menu Login page / Login order.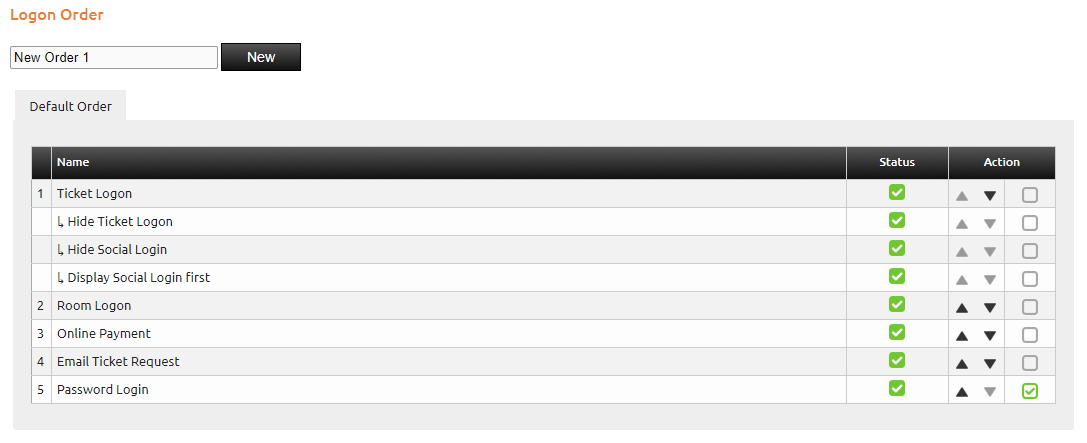 This will also activate the Password Login box on the Client Logon Page.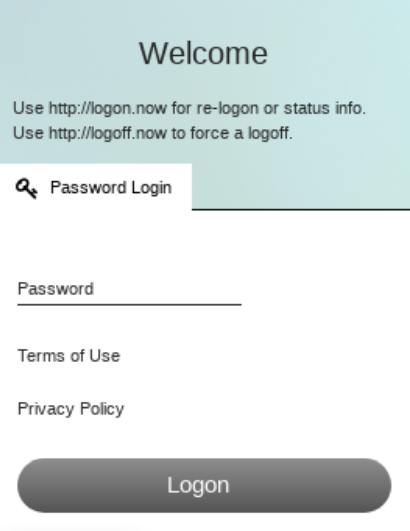 Activation of the Passwort Login must be done in Ticket Templates. Either create a new or edit an existing Ticket Template for usage of the Passwort Login.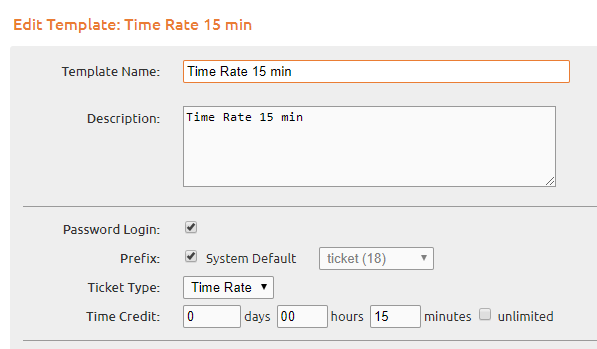 Usage with Local Users¶
The Password Login can also be used for Local Users in the menu Users/Tickets / Users by activating the option at the user configuration. You can either choose a static password or generate a random one.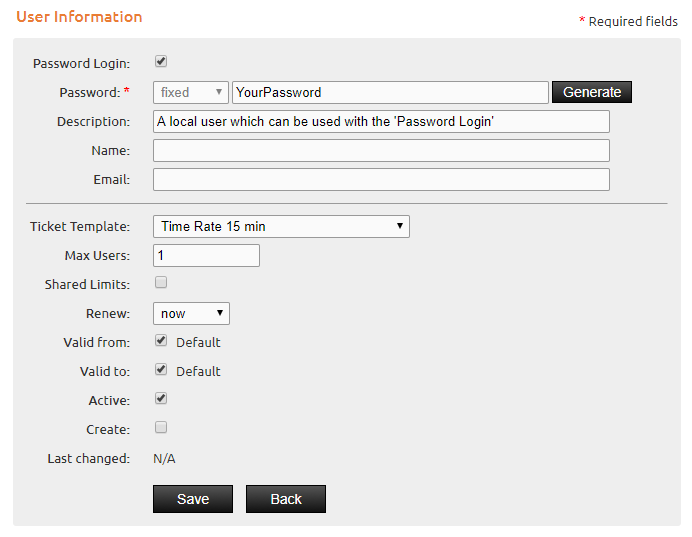 Other Modules¶
For the modules Email Login, SMS Login, Online Payment and External Authentication it is sufficient to select a Ticket Template with the Passwort Login option enabled.