Every plugin is configured differently. Find below more informations regarding the different configuration keys.
This plugin is the equivalent to the status pop-up on the default logon page and shows your current status.
The status will be displayed above the footer. Please note that no pop-up will be opened, so if you redirect the client after a successful login the status will not be visible to the user. A user can manually reach the login page with the following url: http://logon.now
Since version 17.2 the status can be refreshed via a icon

The Ads plugin allows you to show a modal popup on the landing page for a certain time. The user has to watch it until s/he can access the landing page.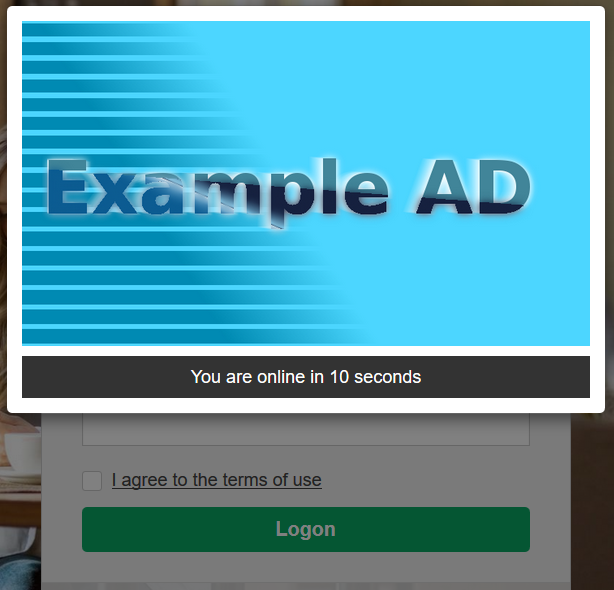 Configuration Key

Since

Mandatory

Default

display-time

2.0

Yes

Seconds how long the popup should be shown

ads-type

2.0

Yes

Type of the ad (image or video)

image-file

2.0

No

Image file to be shown

video-file

2.0

No

Video file to be shown

video-poster

2.0

No

Poster image for the video